Jolly Jordan Celebrations I Enjoyed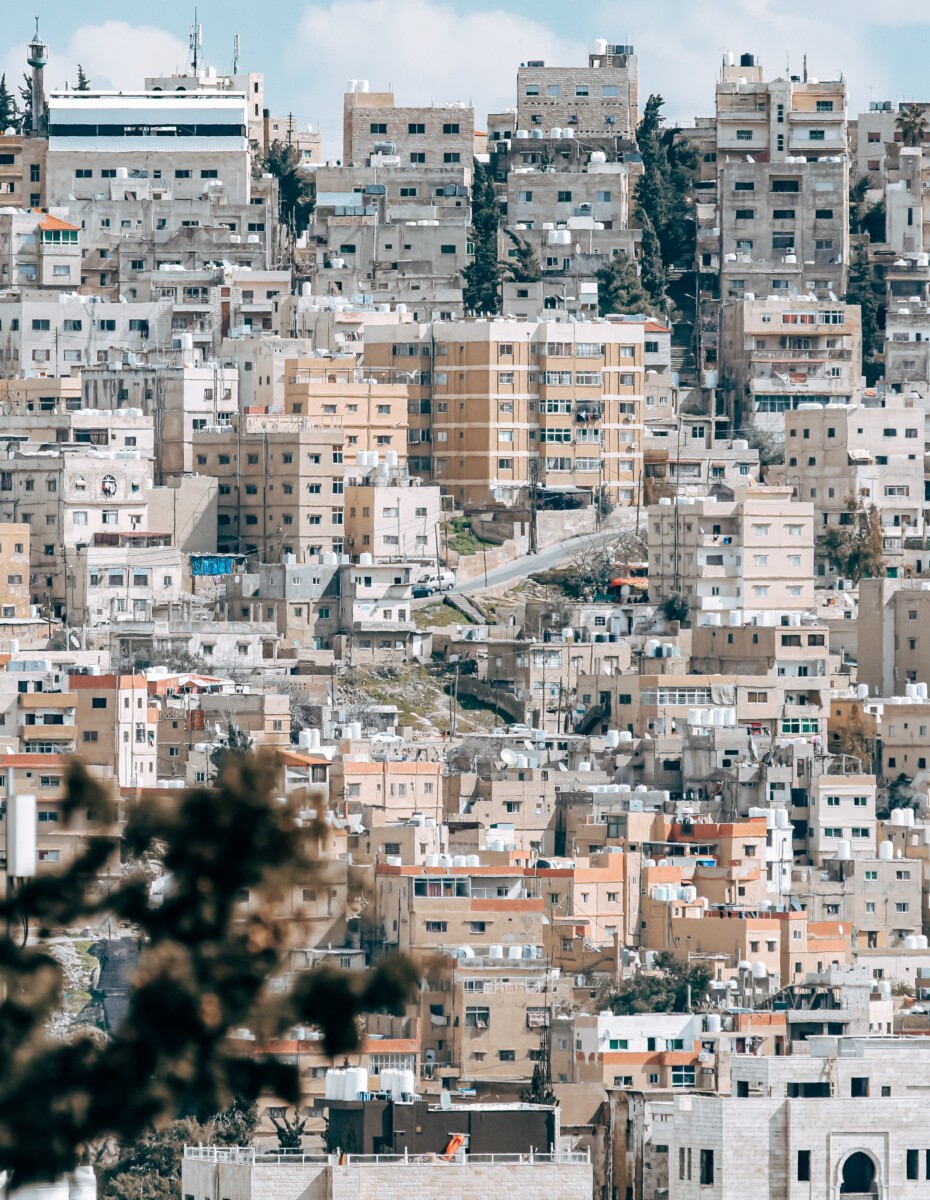 Christmas has always been one of my favorite times and holidays. I love the cold weather, short days, and holiday celebrations. Growing up in Jordan, Christmas was a different experience than I'm now used to living in the United States. But no matter which country you live in, Christmas is a special time of year that brings family and faith together. 
The anticipation of Christmas starts early. Everyone gets their last deep summer cleaning done, puts their summer clothes into storage, and brings out their winter clothes, including heavy blankets and rugs! 
I attended Catholic school all through my grade years. The nuns were always so determined to find out who would join them in their choirs, and I surprised everyone by volunteering myself one year, even though there are usually final cuts made after tryouts.
The holiday celebrations always excited me.
The large masses with all the special prayers meant something. And every December, without fail, I was always overcome with this feeling that nowhere else in the world could make me feel this good in those moments. Jordan is a predominantly Muslim country, but Catholics are always respected for practicing and celebrating with no restrictions! 
Did you know that Santa Didn't Have a Sleigh In Jordan? 
For as long as I can remember, a week before Christmas, a large van would drive through our neighborhood with someone dressed as Santa Claus inside it. You would know he is coming a mile away because you could hear him blasting festive music through the speakers! My siblings and I would run to the windows of our house that faced the street and start waving at Santa as he drove by!
My mom would make secret arrangements with Santa to drop off some wrapped gifts for a fee. Then, Santa would deliver them to our house on Christmas night. I didn't know the old tale that Santa uses sleighs and reindeer to deliver gifts until I moved to the United States at 17. Our Santa in Jordan always used a car!
As young kids, we always wanted new clothes, which only come around twice yearly at Easter and Christmas. We didn't get to choose what we got, but it was always perfect! My mom would get my two sisters the same dresses, and my brother would get a new dress-up button shirt. And for some reason, he also got the latest shoes while the girls had to wear school shoes! 
That didn't remove the excitement after trying our new clothes to ensure they fit. We folded them nicely and laid them down under the pillows before we slept! By early morning we got up and got dressed in our Christmas clothes. Ready for a festive day! 
We Did a Lot on Holidays in Jordan.
Christmas in Arabic is called Eid AL Milad Al Majeed. We attend mass earlier in the evening on Christmas Eve, around 5:00 PM, and we are home by 7:00 PM. My mom prepared all the good food, usually only maza like tabbouleh, hummus, kebab, and sfeeha, along with a bottle of delicious, sweet wine. We would have a festive lunch of warak enab with stuffed zucchini and lamb is, a big meal to cook! It's served with yogurt sauce on the side. Sometimes we would like extra roasted chicken with sumac.
There were two must-haves at Christmas: roasted chestnuts and kenafah for dessert.
My siblings and I had so much food we didn't know where to start during celebrations.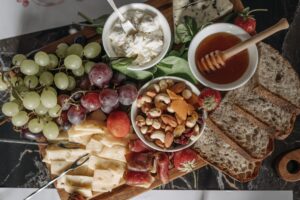 We would play some card games, and then our Christmas tree was up by midnight on Christmas Eve! It stood brightly in our house until we took it down on January 7th! 
Christmas Day has its unique celebration. Dressed in our new clothes, we would start visiting our family at ten o'clock in the morning. First, you start with immediate family members. Your father and mother are the top priority if they are not living in the same house. Then you visit cousins, in-laws, and friends in town. It can take up to a full day!
Each visit lasted about 15 minutes. In that short time, people served a tray filled with Jordan almonds, chocolate, cookies, and small shots of flavored liquors. I asked my cousin if this tradition was still ongoing, and it didn't just end on Christmas Day. People spend three days visiting their family and friends to reconnect!
There Was Always Time For Presents During Celebrations!
As kids, the most exciting thing about Christmas is all the presents you get! We received presents from our immediate family members. One gift you get all the time is money! The girls would get about 10 cents. Since he is the male, my brother got double us girls.
We would take that money and spend it right away! A man had a large wooding swing that he would only operate on special holidays. For five cents you could sit on the large swing with five other kids and swing your heart out for 20 seconds. We were so happy, and the wooden swing was the highlight of our day!
We lived a simple life with so much joy!
I feel so disconnected from these traditions, being far away from home. But now, I put our Christmas tree up right after Thanksgiving instead of on Christmas Eve. I have my kids and a few of my immediate family over at my house to visit, too! 
Simply being with my kids fills my heart with warmth and joy! It's the same indescribable feeling. Nowhere else in the world makes me happier than to be with them.
May this new year help you create joyful memories lasting for years! Many blessings!
Do you have a favorite holiday memory or celebrations you love? If so, share it with us!